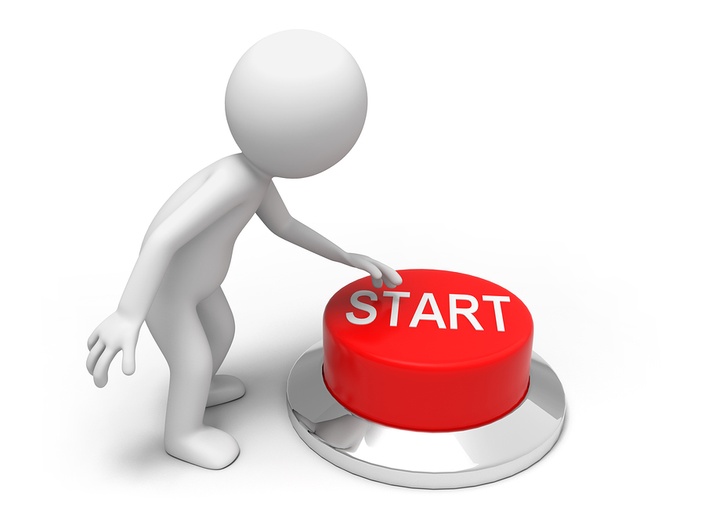 HOW TO DISCOVER YOUR AUTHENTIC SELF AND UNCOVER YOUR SUPERPOWER
How to Get the Greatest Value from Authenticity U
This course is a new introduction to yourself.
will take an assessment and gain new perspectives about who you are. Then you will understand what your scores say about you. In the process you will reflect on yourself and your life. You will decide one thing to 'tweak' in your life to give you better results.
Find Your SUPERPOWER
Do you feel confused, disoriented, anxious, fearful and frustrated?
Do you want to live a happier life with clarity about where you are going and how to get there?
Do you want to be more confident that the decisions you make are the right ones?
Are you ready to find your SuperPower?
This free course puts you on the bridge from where you are now to where you want to be.

Come and gain the opportunity to know yourself in new ways.
In life we are generally left to our own thoughts to learn about ourselves, along with what others tell us and what we watch on TV and learn from videos. We h
And we never learn how deep we really are.
But you are deep. There are many dimensions that live within you. Dimensions that reveal who you are. What you have to do is understand the dimensions within you and make sure of your dimensions are aligned with each other.
This class puts you on the road to deep discovery about who you really are.
When we come to the planet other people tell us who we are, who we are supposed to be and what we are supposed to do. But who are you really? What makes you tick? What brings you joy? What are you really good at?
You will learn some of these thing through this free class.
Start by taking the Authenticity Assessment. The nine questions you will ask yourself will guide you to think about yourself in ways you may never have done before. When you finish and receive your scores, come back to this page.
Click here to take the Authenticity Assessment.
AFTER YOU TAKE THE ASSESSMENT START HERE
Once you finish the Authenticity Assessment and receive your scores, click the link below to receive the Expanded Report. Go through the report to read about each of your scores to gain a better perspective of who you are, your strengths and vulnerabilities.
With this knowledge, consider one thing to 'tweak' in your life to bring different results. Look at your highest scores, the area of your SuperPower, and tweak something to make your life stronger. Or look at your lowest scores, the places where you are vulnerable, and tweak something to fortify that area of your life.
You can create a clear path for yourself by tweaking one thing for 30 - 90 days then tweaking something else.
'Tweaking' means making a minor change in your life. Maybe go home from work a different way. Change one thing in your diet. Start to journal. Join a new group. Remove someone from your life. You decide.
Transforming your life takes place one tweak at a time. Rather than attempting a complete overhaul of your life, just give it a tune-up, one tweak at a time.

You will be surprised how your life looks different in just a short time!
Click here for the Expanded Report.
Your Instructor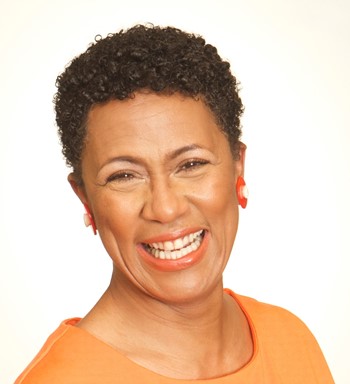 Norma T. Hollis is a human awareness expert who believes we each have a right to live an authentic life. She has learned that living an authentic life begins with a clear connection to your intuition.
Norma's life has been very authentic. Her intuitive voice started speaking to her when she was only eight years old. This was when she had excruciating earaches and the voices in her head comforted her. By the time she was in her 30's she had built a strong relationship with her intuitive voice. She had also experienced numerous health challenges that stemmed from her childhood earaches. As a result, it was difficult for her to live the 9-5 lifestyle offered by society. Instead, she ventured out to find independent ways to live her life.
In the process, she developed the Authentic Voice System, a process that helps people learn how to love their life.
One of the first and most important dimensions of the Authentic Voice System is INTUITION. Norma teaches eight ways your intuitive voice speaks to you. Your intuitive voice is your GPS system, your navigator and partner on your journey through life. When you learn to listen to and trust it, then partner with it, your journey through life in greatly enhanced.
Norma's class will take you through the process. Through her classes, you will learn about yourself in unexpected ways.
Norma takes you on a journey inside of yourself. She will help you get intimate with nine different dimensions that make you authentic so you can love yourself deeply and achieve your life purpose.
Norma's programs are magical. They transform you with the wisdom and inspiration to do and be your authentic self. She's the founder of Authenticity U and author of multiple programs, books, videos, audios and other learning tools to help people and organizations understand what it means to be authentic. Her programs are popular internationally.

Frequently Asked Questions
When does the course start and finish?
The course starts now and never ends! It is a completely self-paced online course - you decide when you start and when you finish.
How long do I have access to the course?
How does lifetime access sound? After enrolling, you have unlimited access to this course for as long as you like - across any and all devices you own.
What if I am unhappy with the course?
We would never want you to be unhappy! If you are unsatisfied with your purchase, contact us in the first 30 days and we will give you a full refund.